Each time we get an opportunity to share our story or opinion we are grateful. Check out our features below.
Are you interested in having Tisha do:
- Event Management Training
- Share her Journey of Entrepreneurship
- Lecturing/Tutoring
- Guest Speaker
Send us a message!
From Solopreneur to Business Owner
Tisha shares her journey on how she adjusted with a growing business whilst balancing life in the background...
Click to listen to the podcast and please, leave a comment with your thoughts! :-)
SecretBirds-Caribbean, is a member of SecretBirdsHQ, an emerging market entrepreneurship community.
Tisha had the opportunity to share her story via an interview and live podcast.
Read the interview here.
Listen to the podcast here.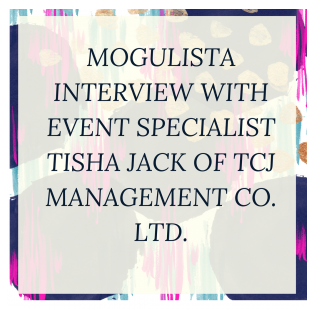 The Entrepreneurship Magic?
This was one of Tisha's first interviews when she started TCJ Management.
Read how her passion influenced not just her but the Mogulista herself here.